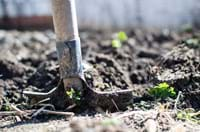 Our Services
How can we help you?
We help land owners and land management agencies to
build rich, sustainable and valuable places and communities
by getting creative solutions approved and constructed.
Your project may involve one or more of the following steps..
Step 1 - What do you need to be done?
Start here - just send me an email !
Send me whatever information you have, and a 'brief' of what you want done as best you can.
I will give you a call to discuss it and provide you with a written fee proposal for you to consider, clearly setting out what we will do for you.
Step 2 - Site analysis and consultation
Site Analysis
Time spent in reconnaissance is rarely wasted - analysis of the site's existing conditions provides essential information that will guide the design, and often provide the answers to problems.
This typically includes creating a scaled base plan, a site walk and a meeting to discuss the issues and opportunities that you have in mind.
More detailed analysis may include aerial photography, a features and levels survey, or reports by an arborist, ecologist, engineer, town planner or other specialist
Consultation
Consultation with stakeholders underpins most projects whether that be regulatory authorities, the community, service providers, or just you and your family!
It starts with a meeting to discuss your needs.
Some larger projects will require community engagement whether it be to inform, consult, involve, collaborate or empower.
By identifying the stakeholders and providing an appropriate level of consultation, we guide your project to an outcome that meets everyones needs.
Step 3 - Get it planned and designed!
Typical services include:
Site design - initial arrangement of the main elements - buildings, vehicle and pedestrian access and circulation, parking, services and open space/garden areas - to ensure each is logically located within the site before starting anything.

Landscape Master Plan - a 'big picture' of the overall landscaping is laid over the Site Plan.

Landscape Design Sketches - Schematic plans, usually hand-drawn, to explore design opportunities and challenge your pre-conceptions. We like to do at least two to give you some options.

Concept Landscape Design - a resolved design layout with key materials and plants identified, often with illustrations, images or examples to give you a clear understanding of the concept.
Other Services:
Eco-tourism developments
Urban Design and streetscapes
Landscape auditing and design reboots
Open space and recreation masterplans
Waterway rehabilitation
Landscape revegetation
Playspace auditing
Playgrounds and natural playspaces
Step 4 - Get it Approved!
You may require approval from your local council for part, or all, of your proposed work.
Planning Permits
We have done Landscape Plans for hundreds of clients, in all local government areas in metropolitan Melbourne including (as examples):
Banyule, Bayside, Casey, Glen Eira, Kingston, Knox, Manningham, Maribyrnong, Monash, Moonee Valley, Moreland, Nillumbik, Port Phillip, Whitehorse, and Wyndham,
.. and many regional Victorian centres such as Ballarat, Bendigo, Geelong, Mornington Peninsula, Southern Grampians, Surf Coast, and Warrnambool.
Building Permits
Application for a Building Permit is often made by the client/owner or the head contractor/builder based on the documents we provide.
Grants and funding applications
We can assist your application for a grant by preparing a Landscape Concept Plan and Estimate of Probable Costs.
Estate Design Committee Approvals
Approval is usually required from the Design Committee to ensure that your garden conforms to the Estate's Design Guidelines
Other services
Visual analysis
Construction Management Plans
Land Management Plans
Get it Built!
Typical services include:
Documentation for tendering and construction - full documentation and specifications including demolition, earthworks and grading, paving and hardworks, surfacing, planting plans and construction details;

Estimates of probable construction costs

Pricing Schedule
Inviting and assessing tenders

Contract administration

Construction management and supervision

Periodic site inspections

Post-occupancy evaluation